There are a huge amount of post workout supplements and recovery shakes on the market, with many bold claims. We have created a list of our favourites for 2017.
A fitness regime that keeps you active and improving towards your exercise goals everyday is great.  To build muscle it is essential to be increasing the resistance of the weights so your muscles are forced to grow to keep up with the heavier weight. Slowly increasing the weight you lift at the gym each week will ensure you do not stagnate and keep moving forward.  
To make serious progress you need to take advantage of science and the supplements on offer on the market to maximise the benefits that these provide. For example a pre workout shake will get you pumped and allow you to give a far greater workout than without one. Also using Casein protein at night is great to allow your muscles to repair by providing them with protein & BCAAs for hours while you sleep.
A lot of people choose to use a whey protein shake after their workout. But a whey protein shake alone will not be providing all the nutrients your muscles need to recovery. Just like whey shakes, post workout shakes a packed with fast release protein that is going to be quickly absorbed by your muscles to ensure they can begin repairing fast. Furthermore recovery shakes also contain carbohydrates.
Your body needs energy as carbohydrates to use for protein synthesis for repairing muscles. Providing your body with carbohydrates ensures that it can take advantage of the protein and this can maximise your muscle building ability.  As well as this, post workout recovery shakes often contain a number of other supplements including creatine and amino acids, perfect for muscle growth and repair.
Post workout shakes a perfect for anyone after a hard workout at the gym or even long endurance exercise. They provide your muscle with the nutrients they need to recover and they provide them fast. If you are still using whey protein shakes after a workout, it is time to consider switching to a post workout shake and take advantage of the benefits they can provide. Take a look below at our top ten favourites: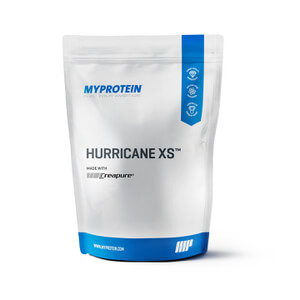 MyProtein is one of my favourite supplement brands on the market and Hurricane XS meets all the criteria for me. MyProtein is a leading supplement supplier, providing everything from protein, BCAA's and creatine. All of their supplements are high quality and at a reasonable price.
Hurricane XS is an all in one recovery shake for after an intense workout. Per serving there is a huge 34g of protein, which is made up of both isolates and concentrates to ensure they get to the muscle fast. As well as this there is also 21g of carbohydrate energy to re-energise your body and ensure you have the energy for muscle growth and repair.  
Hurricane XS contains Creapure® creatine, the purest and best creatine available. Creatine works by providing you with short bursts of energy. This is great when you are trying to reach them last reps in the gym. This shake ensures your creatine levels are topped up so you can take advantage of the benefits. A nice addition to this shake is HMB which reduces muscle protein breakdown and helps to induce protein synthesis.
As usual with MyProtein, there is a huge choice of flavours available with Hurricane XS. All of the flavours I have tried are great and by favourite is the Mint Chocolate flavour. This supplement is also very good value for money and you can purchase a 2.5kg pouch for £34.99 which is great value. There is often a lot of offers on the MyProtein website so if you are lucky you may be able to get this supplement for less.
The Pro series from Bulk Powders is one of by favourite range of products on the market and often features on this site. The Pro Series range contains some of the best supplements on the market.  The idea behind this range is to create the best supplement possible without focusing on the price. Per serving there is a massive 40g of premium quality protein.
There is also 21g of carbohydrates for energy to help replenish muscles. we also love the added key amino acid L-Leucine, essential for muscle maintenance. Just like with other all-in-one shakes, there is also creatine to allow for short bursts of energy during your workout. Aftermath also contains 1.5g of HMB which could produce a synergistic effect when combined with creatine.
There are a few flavours to choose from including Double Chocolate and Vanilla Bean. A 2.1kg pouch can be purchased for £35.99 from the Bulk Powders website. This is great value for money and have always had a great experience ordering on the Bulk Powders website.
The Protein Works is a unique supplement company offering some of the highest quality best value supplements on the market. There is a huge selection of protein based products including shakes and foods. Some of their products are very advanced and very innovative compared to competitors. This post workout shake contains The Protein Works tri-protein formula and contains a gigantic 51g of protein per serving.
This extreme amount of protein is great for people who are taking their workout to the next level. there is also a decent 21g of carbohydrates per serving to ensure you body has the energy to put that protein to good use. This supplement contains Aminogen, The Protein Works breakthrough patented enzyme system. 
All In One Works Extreme come in three flavours including Chocolate Silk that I personally enjoyed. The price for this supplement is more expensive than some of the other post-workout supplements on the market, but it does have the biggest protein content You can purchase a 1kg pouch for £32.99 from The Protein Works website. Their website sometimes has offers on so it is worth keeping a look out for those.
The CNP range of sports supplements are very popular and I have been a long-time fan of their protein bars. The Professional Pro Recovery shake is perfect for after that long or intense workout. Per serving there is 23g of protein which is slightly more than you would find in your standard whey protein shake.
There is a 2:1 carbs to protein ratio to ensure there is enough carbs to provide you with the energy to build and maintain muscle. The carbs in this shake are high GI carbs which a great for after a workout. This supplement is also high in BCAAs and contains added Vitamin c for energy release.
MaxiNutrition have a wide range of premium sports supplements. Despite their often higher price, it is often worth paying for if you are looking for outstanding quality.ProMax makes a great choice for a post-workout shake. Per serving there is over 30g of protein.
This protein is a combination of both fast and slow release proteins, perfect to keep your muscles topped up for hours at a time. There is also 8.1g of BCAAs. Branched-chain amino acids are essential for protein synthesis and to stop muscle breakdown. There is also added calcium and magnesium to ensure your general health.
Sci-Mx have a a great range of premium high quality sport supplements and the Recover 2:1 is a post workout shake from the Advanced Muscle range. Per serving there is a good 24g of protein isolates. Compared with protein concentrates, isolates get to your muscles quicker, allowing for a faster recovery. Per serving there is also a large 51g of fast absorbing carbohydrates including dextrose.
This supplement is also rich in BCAAs and there is also added magnesium which helps contribute to normal energy production. The only flavour that recover 2:1 Isolate comes in is orange. However this is one of the best tasting supplements I have tried. The texture was not too thick and it reminded more of an orange juice drink instead of a protein shake.
This is definitely a shake you will be looking forward to and perfect for a post-work refresh. For a premium shake, Recover 2:1 provides good value for money and you can purchase a 1.2kg tub for £24 from the Sci-MX website. However after doing some shopping around we noticed that this can also be purchased for £15.99 from the Discount Supplements website.
Unlike previous supplements in this list, Defend from Grenade is an amino acid based supplement. Grenade have some of the most hard-hitting and highly rated supplements on the market. If you are purchasing a Grenade supplement you can be sure you are getting high and good results. This recovery supplement is designed to be used during your workout and immediately after.
A hard workout or not enough amino acids can put your body in a catabolic state, where your muscles are being used for energy. Defend supercharges the amount of amino acids in your body to protect your muscles and promote muscle growth. There are a few flavours available including Atomic Apple and you can purchase this supplement from Discount Supplements for £29.98.
Mutant Muscle is one of the best known supplement brands for body building. Their popular Mutant Mass formula is recommended all the time as being one of the best mass gaining supplements on the market. Rehab is designed to be taken straight after your workout to recover muscles and joints. High Glycogen carbs in this supplement provide your body with the energy it needs to repair and for protein synthesis to take place.
There is also 18g of high quality protein in every serving and 8.1g of branched-chain amino acids. A unique ingredient to this supplement is Glucosamine which helps efficient rebuilding of the soft connective tissues in the joints. You can purchase Mutant rehab in Fruit Punch flavour for £34.99 for a 1.2kg tub.
USN have a great range of premium supplements with many of them having a lot of different flavour options. Amino Stim is perfect for both during and after your workout. This is because it keeps you topped up with Creatine and Amino Acids. During a workout your body becomes depleted of these. This supplement prevents this and quickly helps you recover by topping them back up again.
There is also caffeine to re-energize you or provide you with energy throughout your workout. There is a large amount of flavours of this supplement available including: Orange & Mango, Acai Berry and Watermelon. You can purchase this supplement at £19.99 for a 32 servings tub.
BSN have a great range of supplements and often feature in our lists of some of the best supplements on the market. Amino X from BSN is designed to be taken during and post-workout to improve endurance and promote protein synthesis. To ensure your muscles repair after a workout, amino acids are essential to promote protein synthesis and maintain muscle mass.
Amino X contains a huge 8g of Amino acids per serving, providing your body with enough BCAAs to stop that catabolic state. There are several flavours available including Raspberry and Watermelon.  This supplement costs £21.99 per 30 servings.
This was our list of our favourite post workout recovery supplements. When you are working out and trying to build muscle, nutrition is as important as your training. Not taking advantage of nutrition could see you falling short of the progress you could be making. There is a huge range os supplements available that can help you achieve your goals including:
Protein comes in both fast release and slow release varieties. Fast release is perfect for after a workout or first thing in the morning when your muscles need protein fast. The slow release protein is perfect for at night before you go to bed. This will ensure your body is getting protein all through the night.
Pre-workout supplements are great for before your workout. They provide you with huge amounts of energy for a powerful focused workout. They also often contain BCAAs to contribute to normal protein synthesis.
Branched-chain amino acids can be consumed at any time of the day to prevent muscle breakdown.
This site contains affiliate links to products. We may receive a commission for purchases made through these links. This helps fund the resources to run this website.
As an Amazon Associate we earn from qualifying purchases.